Six football officials have been arrested over corruption charges at governing body Fifa and face extradition to the US, officials say.
Separately, Swiss prosecutors have launched a criminal case into the 2018 and 2022 football World Cup bids.
The suspects, who include a Fifa vice-president, allegedly accepted bribes worth $100m (£65m; €92m) over 20 years.
Stories Continues after ad
Fifa members are due to vote Friday in a presidential election. Incumbent Sepp Blatter is seeking a fifth term.
However, Mr Blatter is not understood to be one of those arrested.
Prince Ali Bin al-Hussein of Jordan – Mr Blatter's rival for the Fifa presidency – described the development as "a sad day for football", but withheld from commenting further.
Fifa's Zurich headquarters has also been raided, with documents seized, Swiss prosecutors say.
'Seeking clarification'
Those arrested include:
Jeffrey Webb – head of the confederation for North and Central America and the Caribbean, Concacaf
Jack Warner, former Fifa vice-president
Costa Rica's national football chief Eduardo Li, who was due to join Fifa's executive committee on Friday
Uruguay's Eugenio Figueredo, president of South American football governing body Conmebol
Brazil's Jose Maria Marin, a member of Fifa's club committee. Police were seen carrying his suitcase and some of his possessions in plastic bags
Several officials have already pleaded guilty, the US Department of Justice says. These include Charles Blazer, the former head of Concacaf, who was previously on the Fifa executive committee.
Fifa was seeking to clarify the situation, a spokesman said.


Football's untouchable 'dark prince' – Imogen Foulkes, BBC News, Switzerland
Many have wondered how Sepp Blatter can have been in charge of Fifa for so long, amid so many reports of corruption, and yet remain, apparently, untouched.
One Swiss newspaper jokingly called him "the dark prince of football, the godfather, Don Blatterone' – but no inquiry has ever revealed proof of his involvement in bribery.
"He's a survivor," says one member of parliament, Roland Buechel. "Nothing ever sticks to him; there is always someone between him and the bribes."
Some old friends describe Mr Blatter as down to earth and open. Others who have worked with him say he is a man who resents opposition, pointing to the swift departure of Fifa colleagues who dared to question him.
What emerges, finally, is a man who both critics and supporters say cannot imagine his life without Fifa, a man whose tenure as president has outlasted three marriages.
But as scandal follows scandal, Mr Blatter's determination not to leave his post willingly could see him bundled unceremoniously out the back door.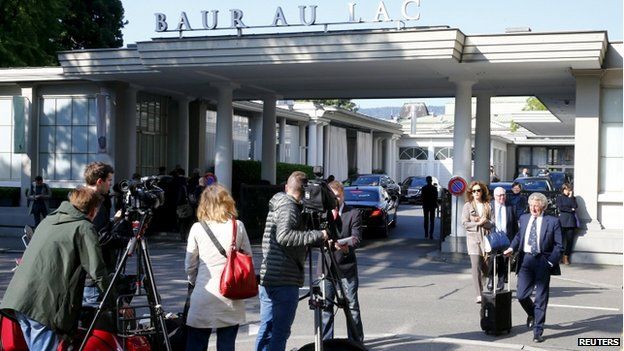 The Swiss Federal Office of Justice (FOJ) said in a statement on Wednesday that US authorities suspected the officials of receiving $100m (£65m) worth of bribes since the early 1990s for football tournaments in Latin America.
The crimes were agreed to and prepared in the US via US bank accounts, it adds.
Swiss authorities can immediately approve the extradition, the statement continues.
In a separate move, prosecutors opened criminal proceedings "against persons unknown on suspicion of criminal mismanagement and of money laundering in connection with the allocation of the 2018 and 2022 football World Cups," said a statement from the Swiss attorney-general.
Earlier this month, Mr Blatter said he was aware some of his former colleagues were under investigation but denied that it involved him.
He was responding to an ESPN documentary that claimed the Fifa president had been avoiding travel to the US for almost four years due to the investigation by the US Federal Bureau of Investigation