We have all heard about the importance of saving and how eating or food is the one aspect of life no one can dodge.  Hellofood Uganda brings you six food deals to take advantage of: Ready to dig in?
TheLUNCH CORNER:It offers delicious local dishes – stews and vegetables served with a choice of matooke, rice, yams, cassava, Irish & sweet potatoes and posho. Food is delivered in 45 minutes and it is exclusively on hellofood, Monday to Friday Midday till 4.00 PM.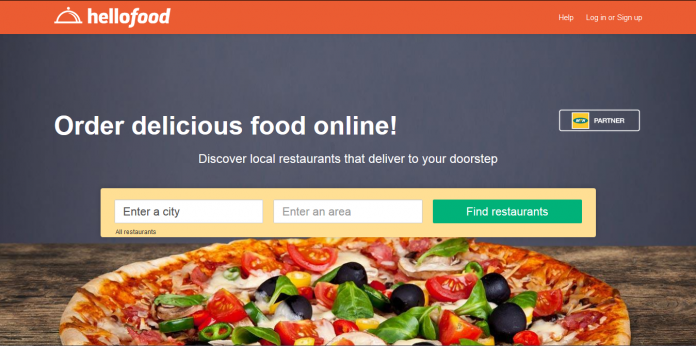 MONDAY
2.Cayenne:Today and every Monday buy any pizza and get a Magheritta FREE before 5.00pm. With such a deal, some might eat pizza for Breakfast, lunch and Dinner.
Mr. Tasty:Buy Chicken Tikka or Veggie Lover Pizza and get a small Pizza FREE
TUESDAY
PIZZA ROYALE:
Order 1 PeriPeri Chicken, Veg, Margherita, Regina, BBQ steak or Pepperoni Pizza and get 1 FREE
TAMARAI:Buy any Curry and get a FREE small rice portion,
WENDESDAY
MANGO GROVE: Order at any time on Wednesday and get 50%OFF all burgers
PONNUS RESTAURANT: Buy 1 Pizza and get 1 free pizza to share with friends and family
THURSDAY
ANTONIO'S RESTAURANT: Buy a large Pizza and get a small Pizza for FREE
IL PARADISO: Order 2 Pizzas and get 1 free, serves till 6 PM
 FRIDAY
MEZA GASTRONOMY: Buy Two Burgers and get one free
DORMANS COFFEE: Order any large Pizza and get a small Pizza for FREE
For those that would like to take advantage of these amazing deals, or to see what else HelloFood has to offer, orders can be placed online at www.hellofood.ug or through the hellofood app, which is available for free on Android, iOS, Blackberry, and Windows Phone devices.