Prof. Nixon Kamukama has been appointed new Deputy Vice-Chancellor of Mbarara University of Science and Technology (MUST). He has the instruments of power and he assumes his duties in 2016. The new Deputy Vice-Chancellor was appointed by the Mbarara University of Science and Technology Council On December 2015. He replaces long-serving former Deputy Vice-Chancellor Prof. Pamela Kasabiiti Mbabazi.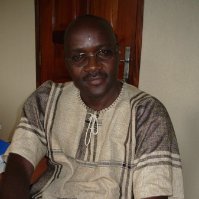 Prof. Kamukama, is currently the Head of Department of Procurement and Logistics Management in the Faculty of Computing and Management Science. The university is one of the eight public universities and degree awarding institution in Uganda.
The Dean faculty of Computing and management Science Assoc. Prof. Moya Mosa said, "I am confident you will continue to hold MUBS flag high along side MUST flag, be MUBS ambassador and MUBS shall remain proud of you".